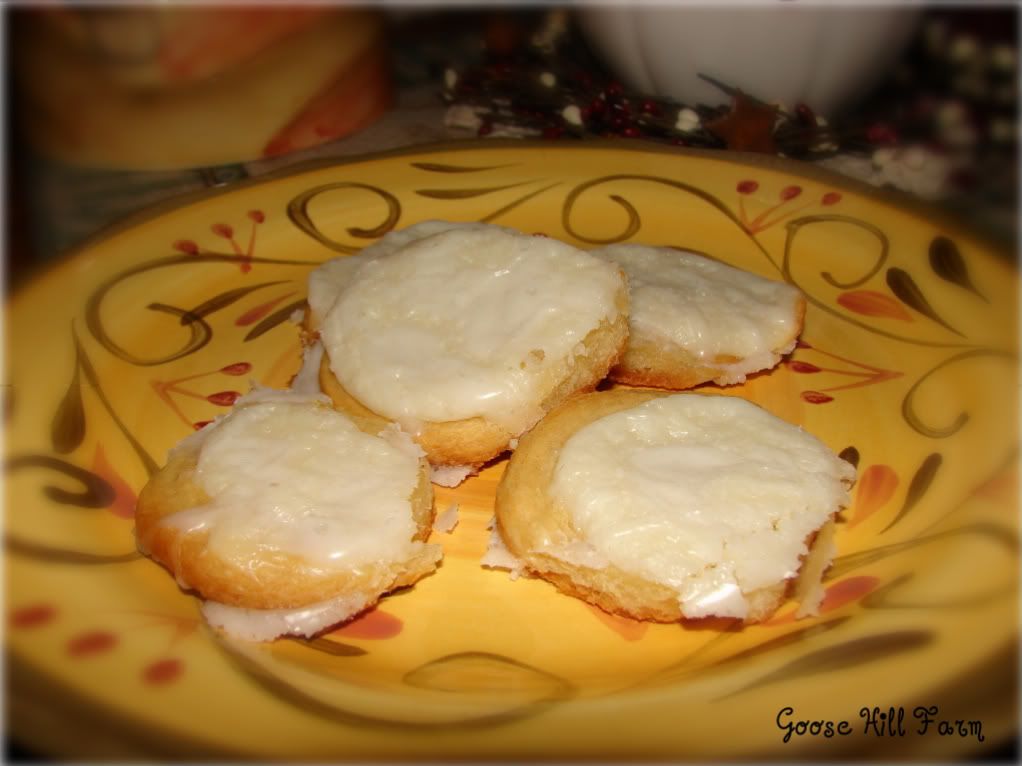 Bean found this recipe for
cheese danish
on Food.com and it is
EASY PEASY
and
FINGER-LICKIN'-GOOD!
These small, bite-size treats are a great addition to a brunch or just to have on hand for a yummy little snack. They go
PERFECT
with a nice cup of hot coffee or tea.....I know this from personal experience! lol
For this recipe you will need the following

INGREDIENTS:
*2 (10 oz) cans crescent roll dough
*1 (8oz) package of cream cheese, diced
*1/2 cup white sugar
*1 teaspoon lemon juice
*3/4 teaspoon vanilla extract
*1 teaspoon sour cream
*1 cup confectioner's sugar (10x)
*1 tablespoon milk
*1 tablespoon butter, softened
*Favorite pie filling or jam (optional)
DIRECTIONS:
*Preheat oven to 350* degrees
*Slice (unrolled) crescent roll dough into 1/4 inch slices (as if making slice-and-bake cookie dough)
*Place slices of dough on cookie sheet and make slight indention in the middle
*In a large bowl, mix together cream cheese, white sugar, lemon juice, vanilla extract, and sour cream
*Add a tablespoon of filling to each roll. If using pie filling or jam, put about 1/4 - 1/2 teaspoon on top of cream cheese mixture
*Bake in preheated oven form 15 - 20 minutes
*In a small bowl, stir together confectioner's sugar, milk, and butter
*After danish have cooled, drizzle with icing
ENJOY!