My daughter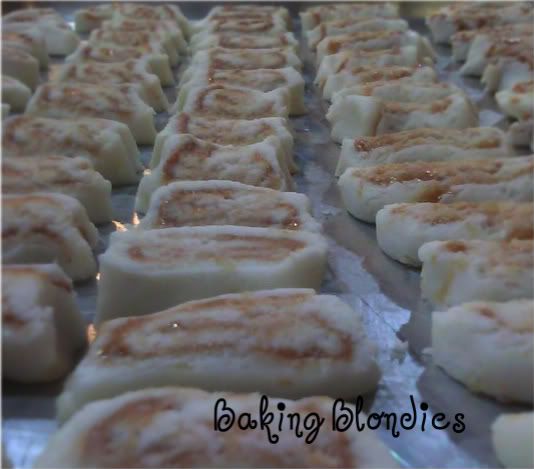 Bean, from
"Baking Blondies"
made a batch of potato candy yesterday and it turned out
WONDERFUL!
She found this recipe on
"CooksRecipes.com"
but she had to change the amount of powdered sugar that she used to one bag due to the size of the potato.
For this recipe you will need:
1/2 (or 1 small) boiled potato
1 tablespoon butter or margarine
1/2 teaspoon vanilla extract
About 2 cups powdered sugar
1/2 cup peanut butter
1. Mash potato, add butter, vanilla and enough powdered sugar to make a slightly stiff dough.
2. Roll out dough (on a surface dusted with powdered sugar) and spread on the peanut butter.
3. Roll dough up (as for jelly roll) to make a log.
4. Cut into pieces, let air dry for about an hour. Store in air tight container.
Makes about 2 dozen confections.