Saturday morning, we slept in, ate breakfast, lazied around a bit, and then we headed out to parts unknown. Well, at least unknown to Kiddo and I at that moment.
Skippy took Kiddo and I out of town for a little fun and relaxation. Funny, he's he one who works all those long hours each week, yet he is the one taking US out for some relaxation. What a sweetheart!
Mmmm.....look at all those preserves!
Would you believe this hand carved rooster cost $230.00?
I love wood stoves!
This is an old school house that is on the property of the Mauzy Shops
There was also a jail...Ye Ole' Lockup Shop
Isn't that amazing? This was once a real jai
Ice would be stored on this end of the building......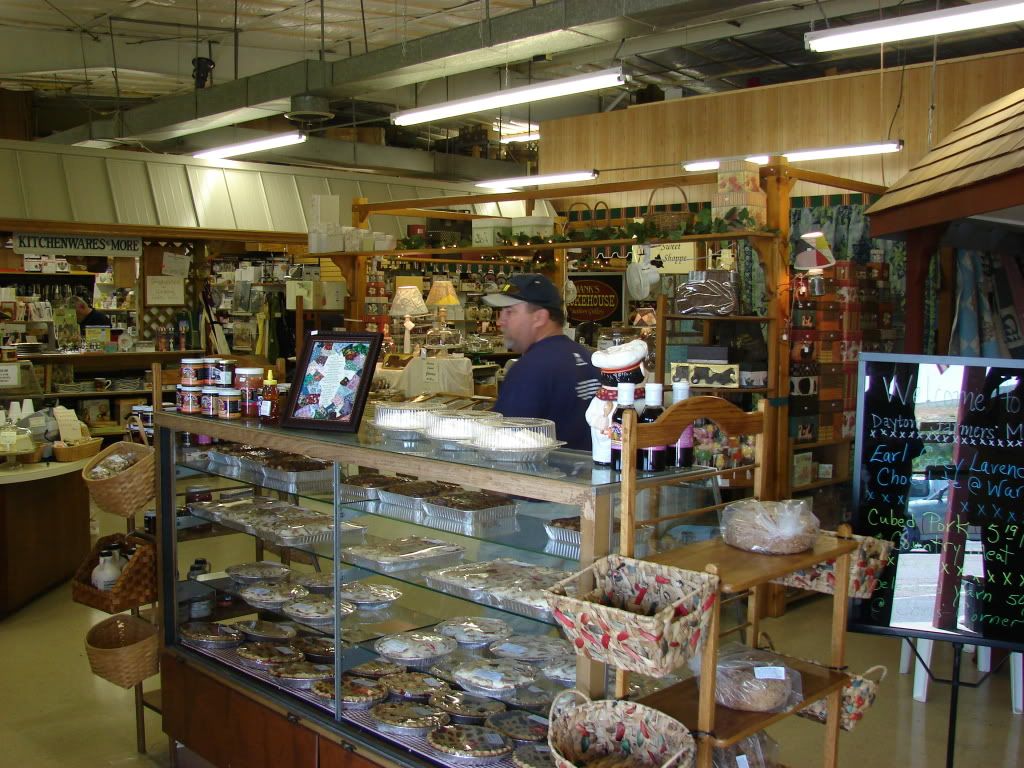 Then it was on to the Farmer's Markets
I'm like a kid in a candy store when I go here!
I LOVE IT!
And the people are just so wonderful!
Well, I hope you enjoyed Our Day Out. I wish you could all come with us next time. Now THAT, would be a LOT OF FUN!