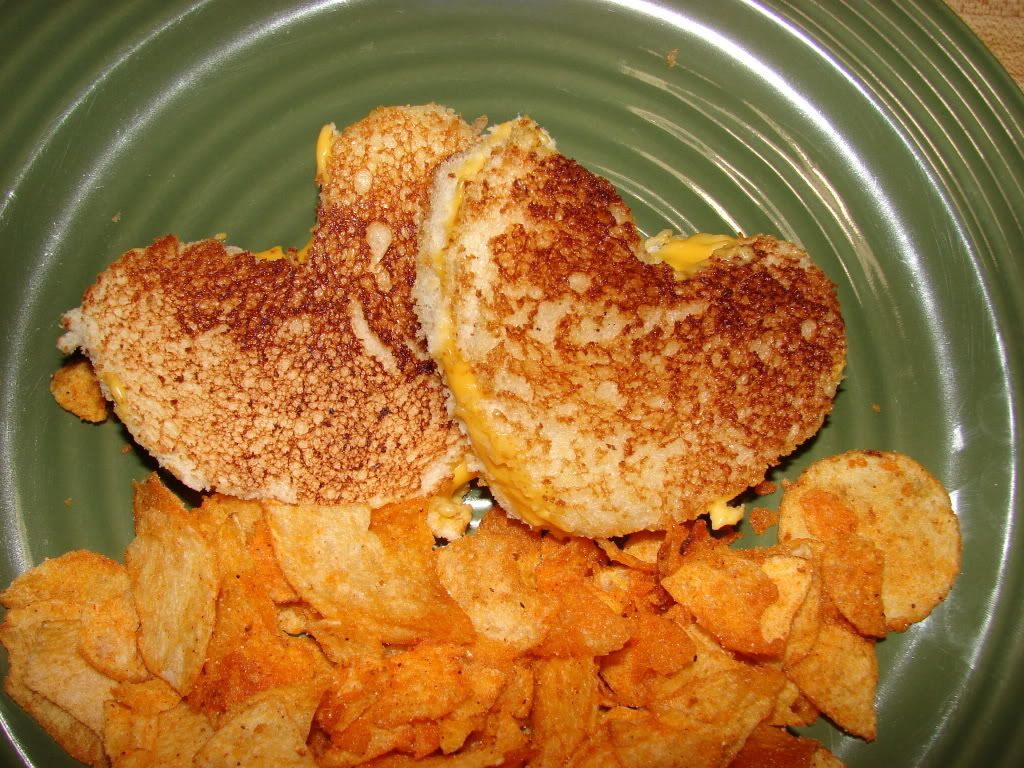 Why is there a picture of heart shaped grilled cheese sandwiches, you ask? Well.......I have been joining in on the fun with some sweet friends and Chili Pepper over at her blog,
"365 Ways To Say I Love You"
. Each day we are challenged to show our
WONDERFUL HUSBANDS
just how much we love and care for them in some fun and/or thought provoking ways.
In one post, we were to bake him a cake in the shape of a heart, or we could come up with something else to make if the cake wasn't an option. So, I decided to make
"I

LOVE

MY SKIPPY
MAN"
grilled cheese sandwiches, hence the little heart shaped sandwiches! :> )
I am having such a good time participating with the girls and Skippy is just
"FEELIN' THE LOOOOVE!"
If you would like to participate, please stop by and become a follower of
"365 Ways To Say I Love You"
. You won't regret, and neither will your hubby! :> )
BTW.............................
"I LOVE MY SKIPPY MAN!!!!