I have a cookie recipe that I use for just about all of my cookies. It is so simple and easy to make.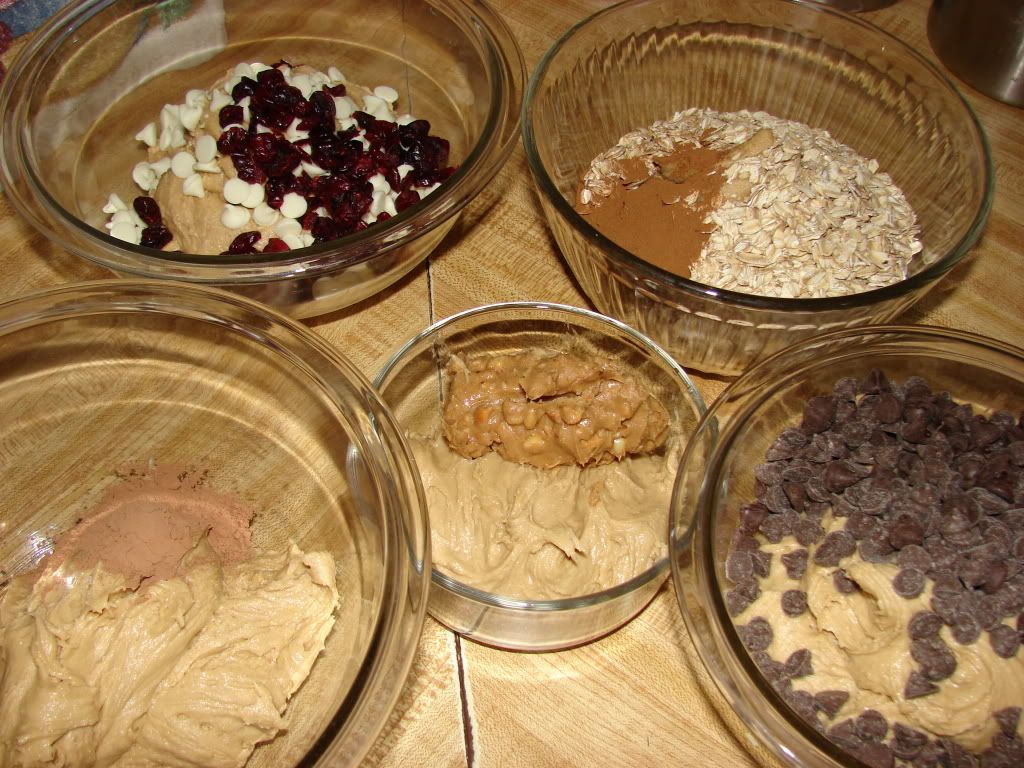 On Saturday, I made a double batch, divided it up, and made 5 different cookie doughs from this one recipe.
I made:
white chocolate cranberry (OMGoodness!!), cinnamon oatmeal, chocolate chip, chocolate, and peanut butter (in center).
At the last minute, I decided to take a scoop of the chocolate and one of the peanut butter, and put them together. That
would be the two toned cookie.
For this recipe you will need:
2 sticks butter or margarine
3/4 cup sugar
3/4 cup
brown sugar
2 eggs
1 teaspoon vanilla
2 1/4 cups all purpose flour
1 teaspoon baking soda
1/2 teaspoon salt
Preheat oven to 350*. Combine dry ingredients in a small bowl and put aside. Cream butter, sugar, brown sugar, eggs, and vanilla. Add dry ingredients to the butter/sugar mixture.
At this point, you can now add whatever you would like. Use your imagination!
Bake for 10-12 minutes on lightly greased cookie sheet. After one minute, remove to cooling rack.


ENJOY!