"The Lord will hear your crying, and He will comfort you. When He hears you, He will help you!"
Isaiah 30:19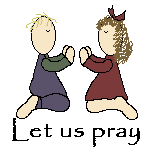 I am
THANKING AND PRAISING GOD
today that my baby girl is home
SAFE AND SOUND
as she had just left Ft. Hood shortly before the shootings began. Her husband, Tex, is out in the field so he was not on base either.
My heart goes out to the families of the 12 that have lost loved their lives, and to the 31 who have been injured in this horrible tragedy. Please pray with with me for the families involved as well as those still on base.
I pray that this will all be resolved soon and no more precious lives will be lost!