Yesterday after church, Skippy, Kiddo, and I, took a drive to Front Royal. We were on a quest for a tool box for Skippy's new job so we went to one of our favorite stores.........
On our way inside, I was stopped in my tracks. Is those Christmas decorations.........
ALREADY?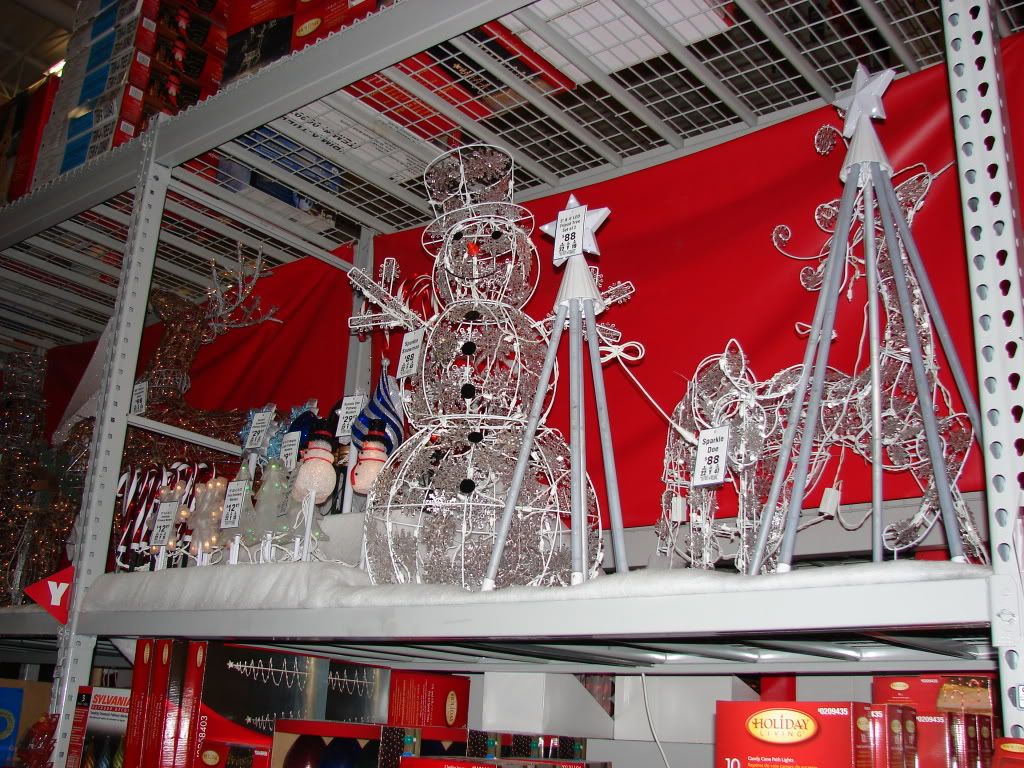 Skippy's new company provided him with a big rolling tool box, but he needed smaller ones to fit inside that he can take with him when he goes out on a call to fix the machinery. (insert gasp here when I realized I did
NOT
get a picture of the two boxes he found that fit perfectly inside the drawer :> 0 And that was the reason we even went to Lowe's! lol
Then it was off the
"TOOL WORLD" section.
lol
They had so many tools there, one could get lost for
HOURS!
Look at them......ain't they
PURDY?
lol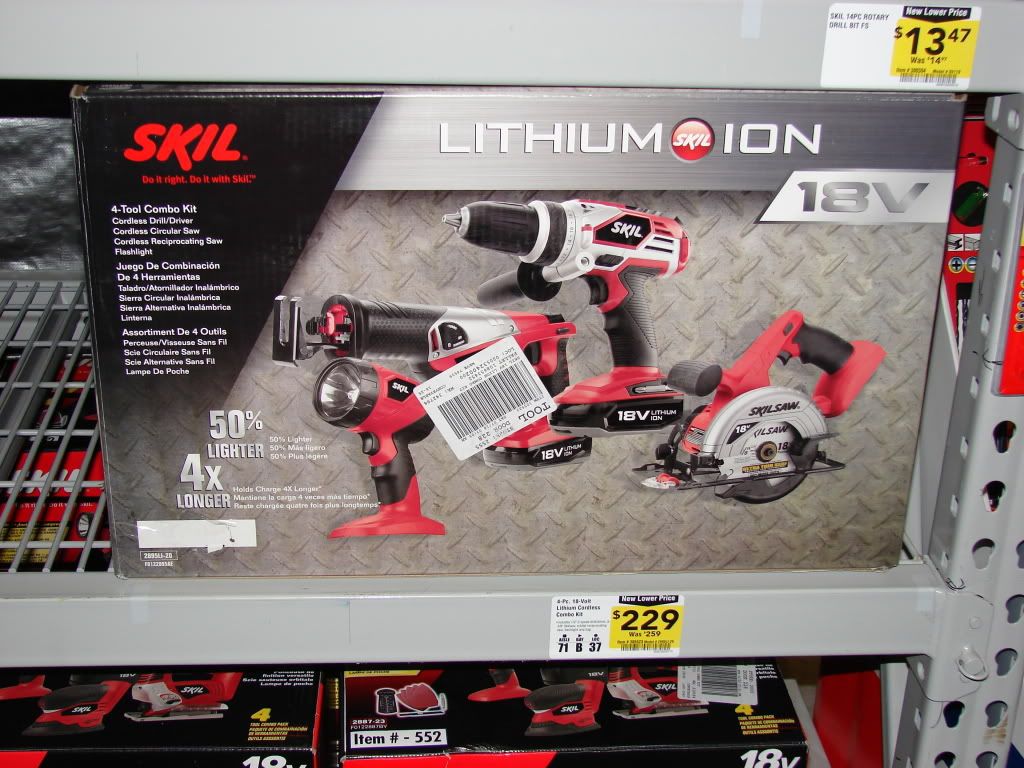 SHWEET!
Next stop............the locks! Look at all of them. Who'd a thunk there could be so many different kinds?
WOW
.........that's some level!
Am I the only one who didn't know that wing twists came in four different colors? :> o
WISH LIST ITEM FOR MOM!
(hint, hint)
Even Kiddo found some things that he wanted! :>)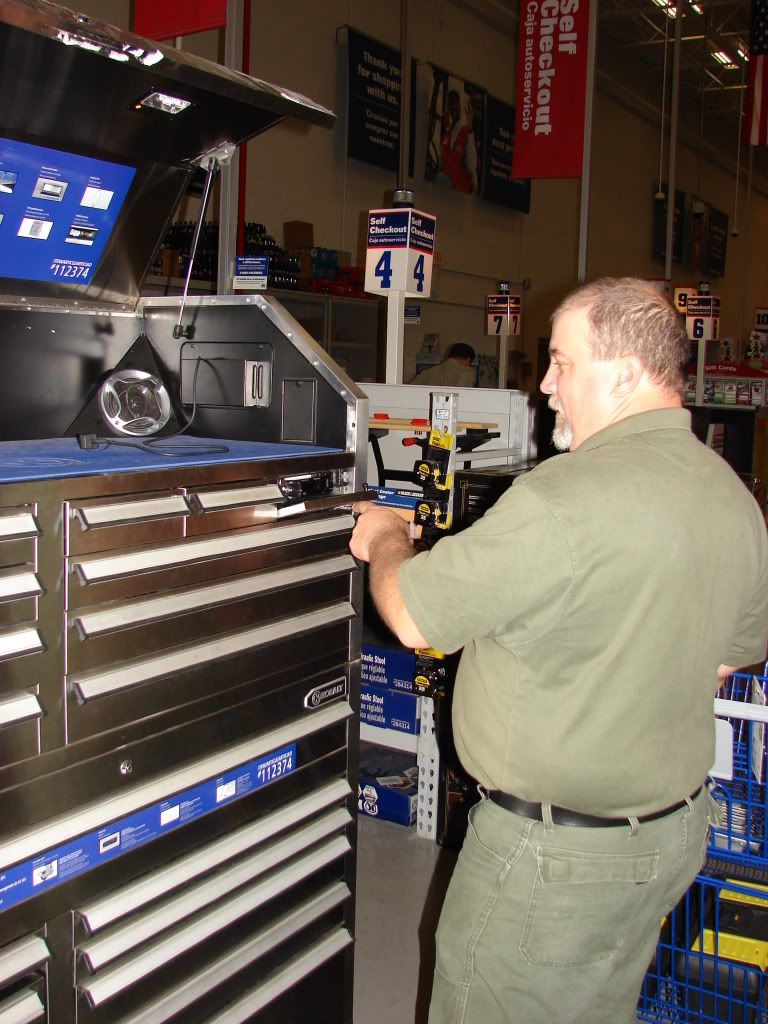 On our way out, Skippy found this amazing tool box.
It had a built in cd player...............
And a small fridge. Can you believe that?
This is me after we were done looking at all those tools and tool boxes!
ROFLOL!
After that, we went to Wal-Mart and picked up a few things, then back home.


WHAT A DAY!