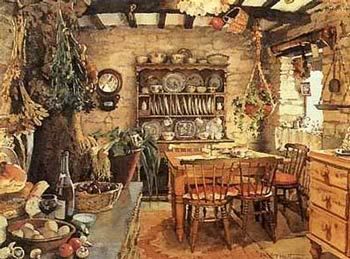 I just
LOVE
this time of year. The wonderful food, the decorating, and just being with family and friends. This year, we are having my friend G., her daughter, and her 2 nieces over for Thanksgiving dinner. We didn't want them to be alone nor have to cook a huge meal for them so we asked them to come here and celebrate with us since her husband will be out of town.
Today I will be baking an apple, a pumpkin pie, and some cookies. I need to find a good "sugar free" recipe for a pumpkin dessert for G. She is diabetic and I want to make sure she has some desserts she can pig out on too! :> )
I then need to chop the onions and celery to get it ready for the stuffing. Then it's getting the yams into their pretty little baking dishes and all brown sugared up. Everything else will be done tomorrow. It's certainly going to be an early morning, but I wouldn't have it any other way! :> )
Our Thanksgiving menu will be:
A
BEAUTIFUL
Butterball turkey, courtesy of my daughter Goose
Sage Sausage stuffing
Mashed potatoes
Candied yams w/marshmallow topping
Green bean casserole
Creamy Cauliflower
Scalloped Vadalia Onions
Fresh baked pepperoni rolls
Desserts:
Apple pie
Pumpkin pie
Pumpkin Crunch
Sugar-free pumpkin pie
Amish Chocolate Chip Bars
Hmmm.....feels like I'm missing something! Well, if I figure it out, I'll just fill it in.
So, what's on
YOUR
Thanksgiving menu?