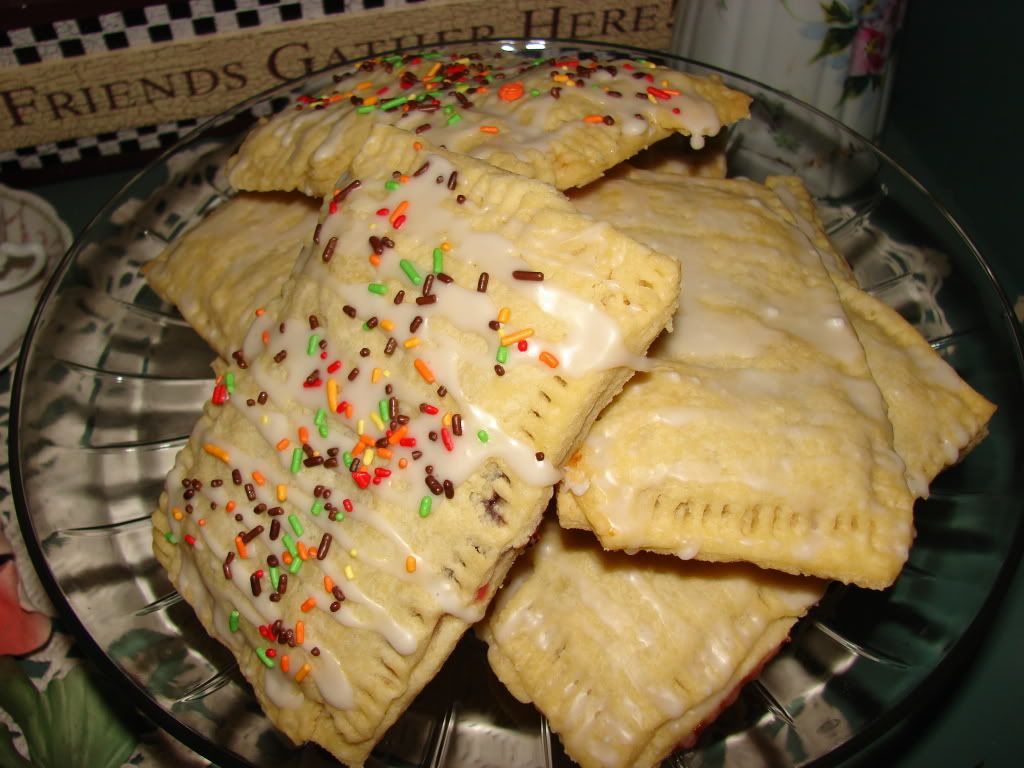 I found this recipe for homemade Pop Tarts over at Suzanne's. I have to say, they are
DELICIOUS!
I made three different kinds last night; strawberry, grape, and........
my favorite, spiced ginger peach! Absolutely
SCRUMPTIOUS!
To get the recipe for these sweet treats, please visit Suzzanne McMinn at "Chickens In The Road" by clicking
HERE
!