I made this apple crisp for dessert the other night and it was
DELICIOUS!
I loved how the aroma of fall filled my home while it was baking. Apples....cinnamon...nutmeg......
Mmmmm!
For this recipe you will need:
4 cups of tart cooking apples, sliced
3/4 cups packed brown sugar
1/2 cup all-purpose flour
1/2 cups quick-cooking or old-fashioned oats
1/3 cup butter or margarine, softened
3/4 teaspoon ground cinnamon
3/4 teaspoon ground nutmeg
Top with Cream or ice cream, if desired
*Heat oven to 375*F. Grease bottom and sides of 8-inch square pan with shortening (I used cooking spray)
*Spread apples in pan.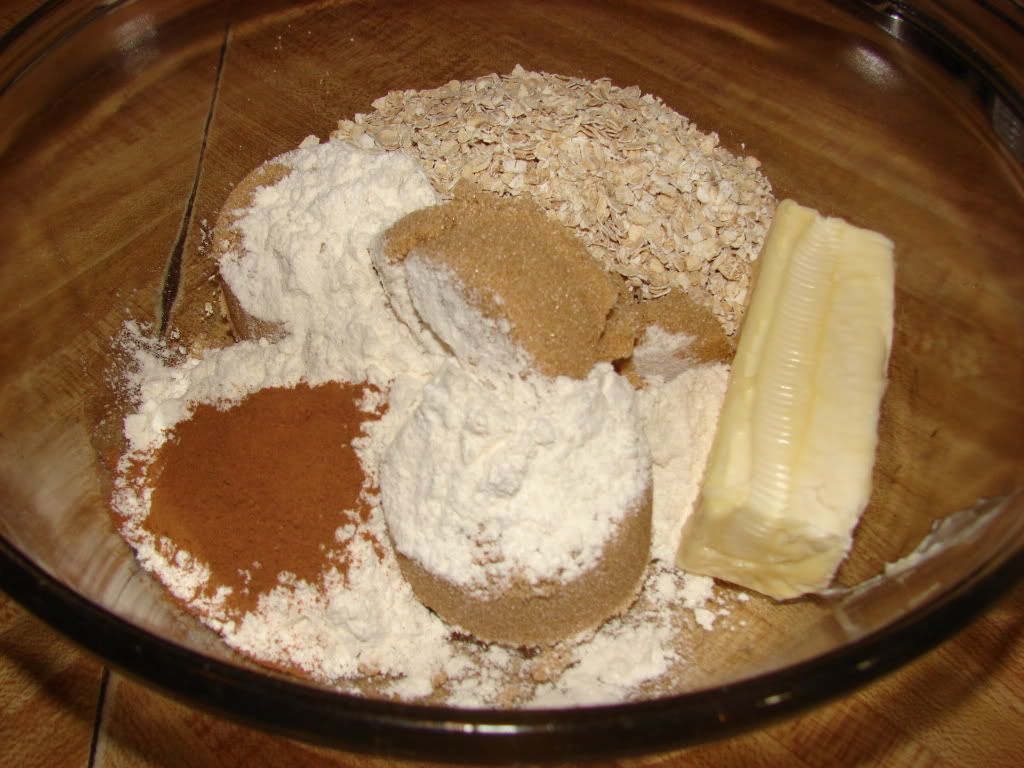 *In medium bowl, combine brown sugar, flour, oats, margarine, cinnamon, and nutmeg
*Stir
remaining ingredients until well mixed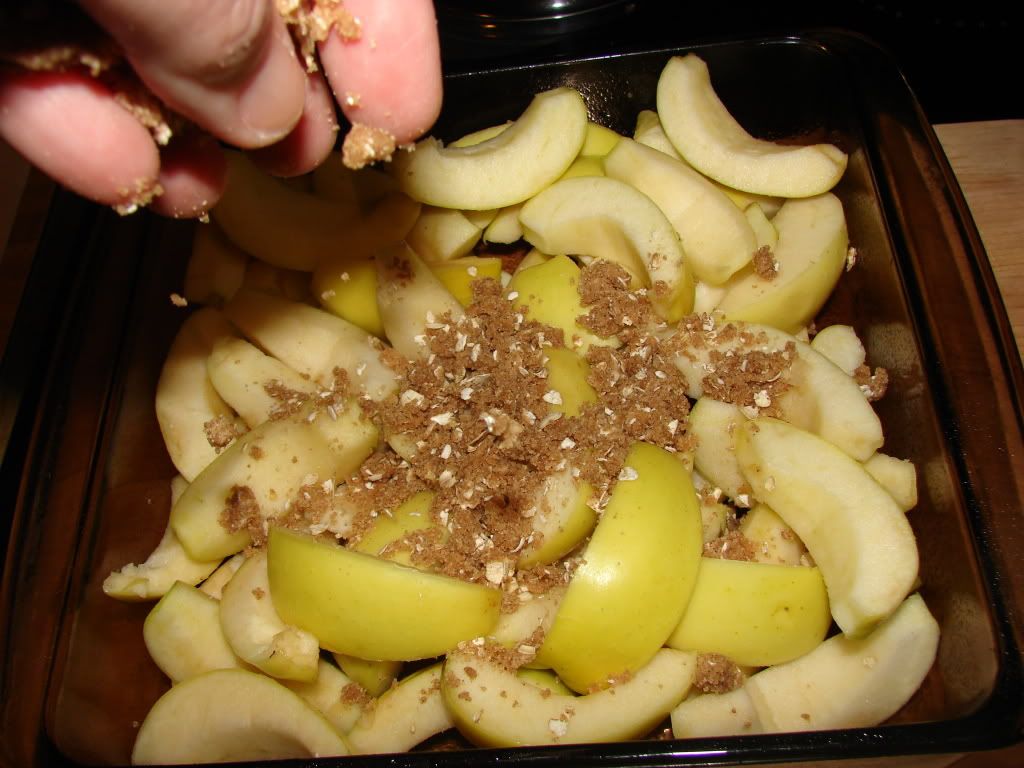 *Sprinkle over apples.
*Bake about 30 minutes or until topping is golden brown and apples are tender when pierced with a fork. (See the wonderful juices bubbling?)
Just look and listen to that bubbling.........OMWord! :> )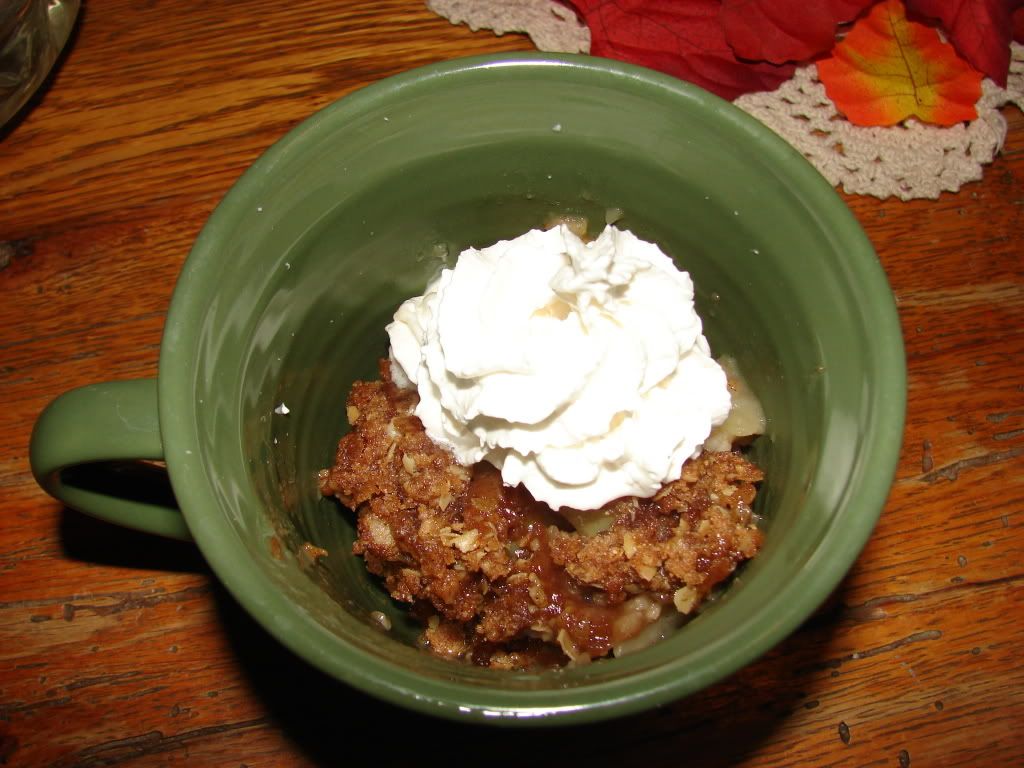 *Serve warm and top with cream or ice cream if desired.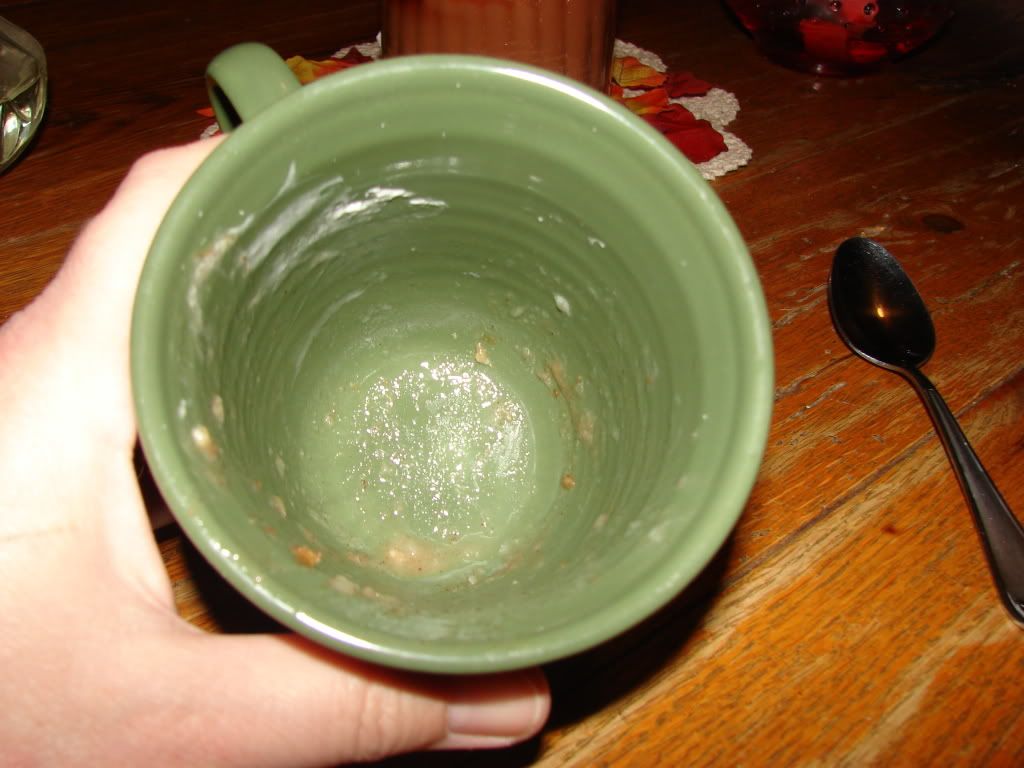 This is the only thing wrong with this recipe.......it doesn't last long! :> (
As you can see, mine didn't!