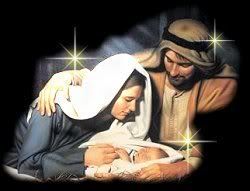 "The virgin will be with child and will give birth to a son, and they will call him Immanuel"—which means, "God with us."
Matthew 1:23
It is hard to believe that Christmas will be here in 67 days. Where has this year gone? WOW!! I know from now until December, for most of us it is going to seem like one big BLURR!
Christmas is my favorite time of the year. The beautiful lights....the wonderful music....gathering together with family and friends....the sights and sounds of it all. However, it is so easy to get caught up in the glitter and glitz, in the trees and the lights, that we forget what the celebration is all about.....that Jesus IS the Reason for the Season. Christmas is celebrating the birth of our Lord and Savior, Jesus Christ. What a precious gift we were all given that day!
A few weeks ago we started our choir rehearsals for our upcoming Christmas musical,
"A Baby Changes Everything."
Our choir meets each week on Wednesdays from 8-9, and then on Sundays from 5-7, about every other week.
Today will be our first Sunday rehearsal. So far practice is going very well and we are all enthusiastic and excited about this program.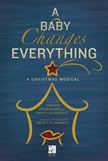 "
A Baby Changes Everything"
is a wonderfully moving and unforgettable program that will point us to Christ during this Christmas season. Written by Deborah Craig-Claar and David T. Clydesdale, this program is full of moving music and a brilliant drama.
The title song was done a few years back by Faith Hill. If you would like to listen to this beautiful song, please click
here
, then click the play button on either song!
Please be praying even now not only for our choir, our director, and the cast, but also that God will use this special time to encourage many, and that souls would ultimately come to Christ as a result.