Come for a walk with me down
Memory Lane
!
And if you have a "Memory Lane" post, head on over to
Scottsville
to join in on the fun!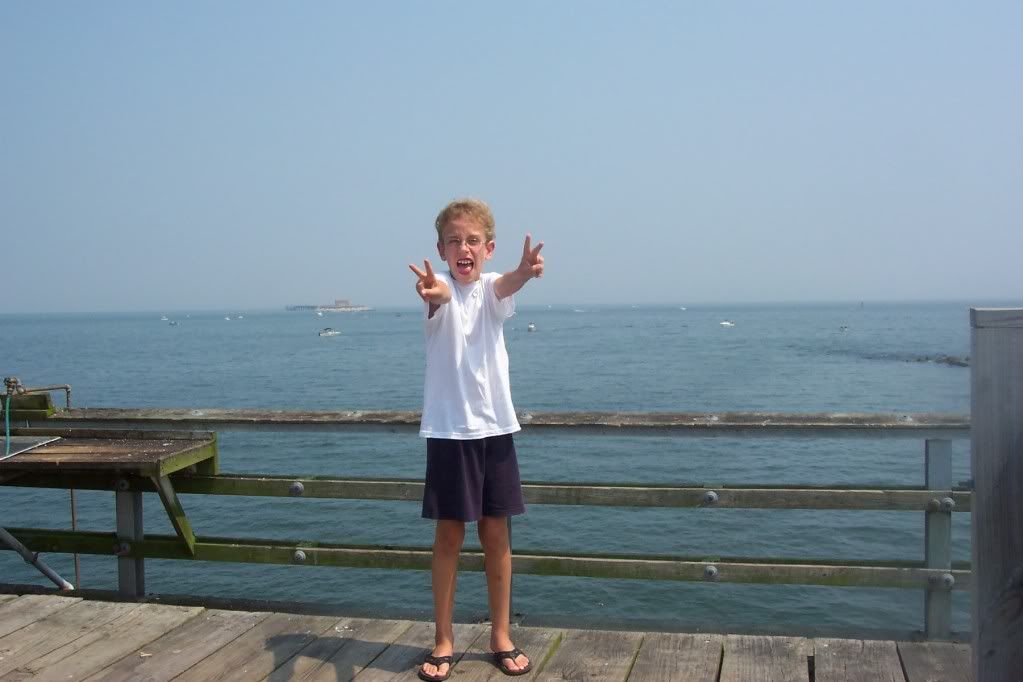 We are going back not to far, to August 2004. We had just finished camping for a week at Cherrystone Family Campground in Cherriton, VA. BEAUTIFUL place to be.
Once you get there, you don't have to leave for anything. They have a mini grocery store, laundry mat, seafood & vegetable stand, boat and bicycle rental, paddle boats, even a restaraunt.
In order to get to Cherrystone, you have to cross the Chesapeake Bay Bridge Tunnel coming and going. This is a picture taken when we stopped on our way back home. Can you tell Kiddo was having a great time? LOL