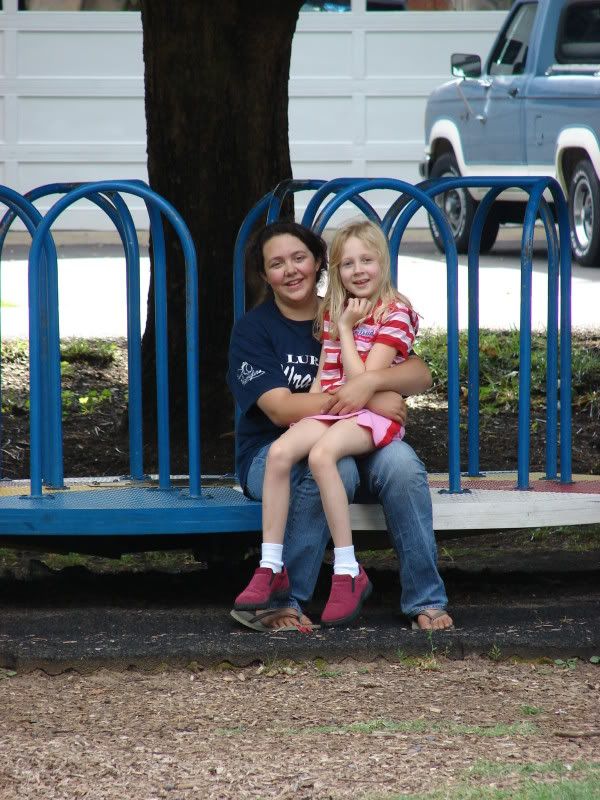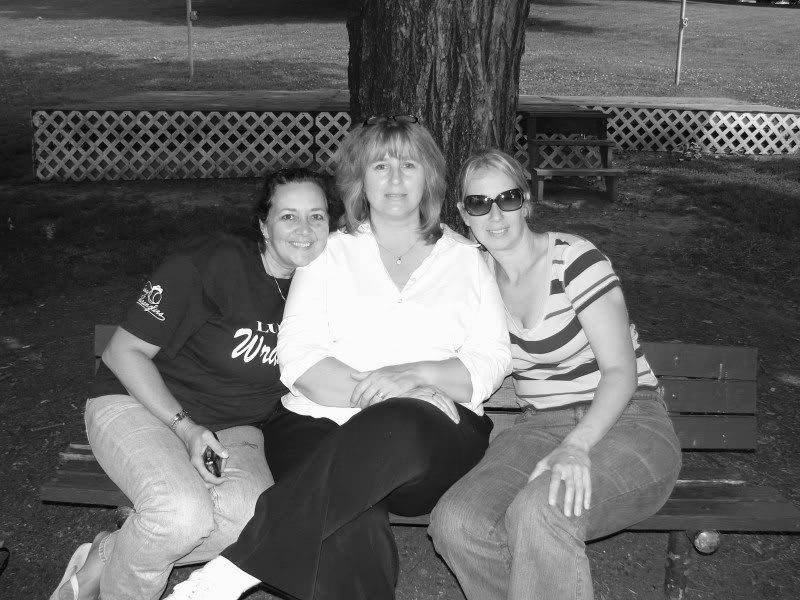 Today was another busy day. We had Sunday School this morning, followed by the morning worship service. Then it was off to the ball field for another day of tournament play.
After taking a bunch more pictures, I was able to sit for a bit and
have lunch with
I mean
sit near
well, at least be within 100 feet of, my darling Skippy. He has been so busy for the past month getting things ready for this tournament, that we have not had much time to really sit with each other. I will miss the kids when this is over, however, I will very much enjoy being able to spend some "quality" time with my DH and Kiddo.
After lunch, my sister Cathy called and asked if we wanted to go with her and the kids to the park. What a great idea. Little did we know that my friend,
Debbi
was going to be there as well. The kids had a wonderful time playing while the "girls" just sat around and laughed and talked. Then it was off to Flotzie's for chocolate covered ice cream cones. (Deb has those pics) DELISH! What a way to end a relaxing afternoon with such special people!