The other day, Skippy, Kiddo, and I went on a "we're not sure where we're going" ride.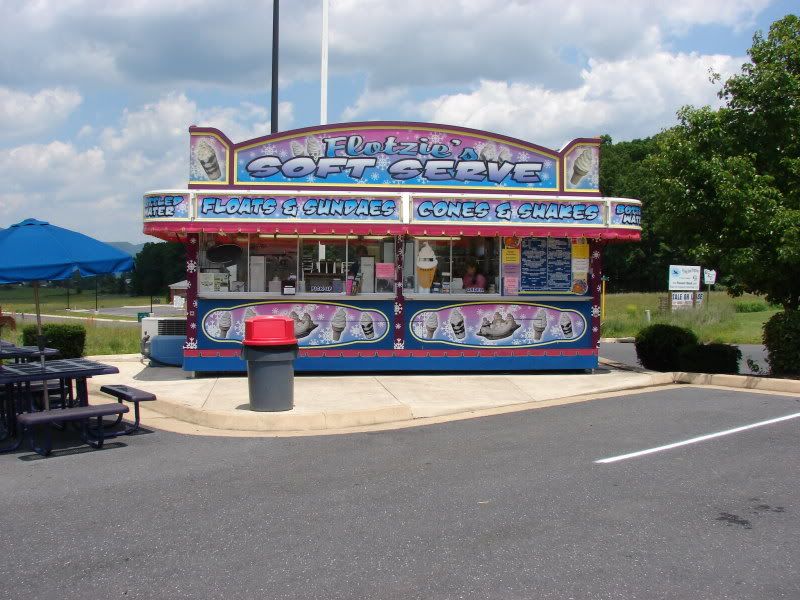 WE got a late start as Skippy found out he didn't have to work that evening.
The first place we went was to get gas. In the parking lot of our local gas station, there is an
OH-SO-DELICIOUS
ice cream stand called Flotzies. Their ice cream is AMAZING!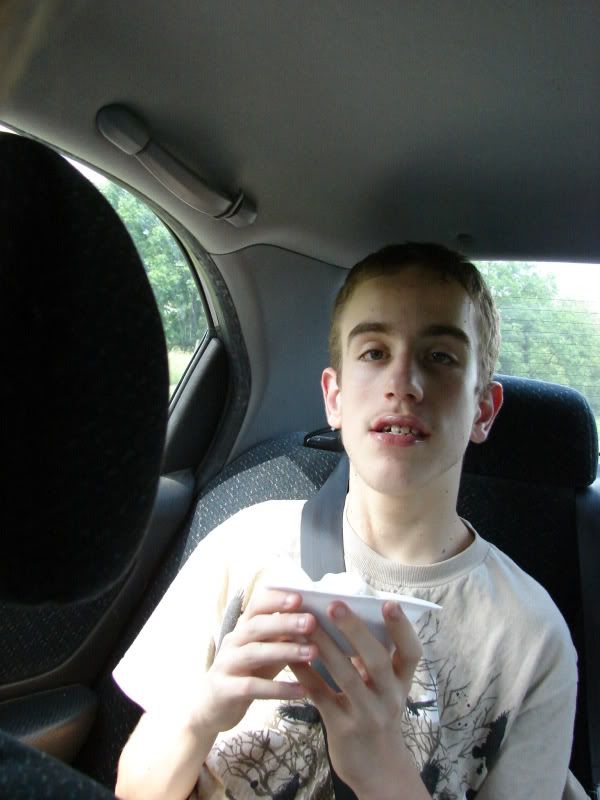 Kiddo got a Peanut Butter Brownie sundae...
Skippy got a chocolate and vanilla twist cone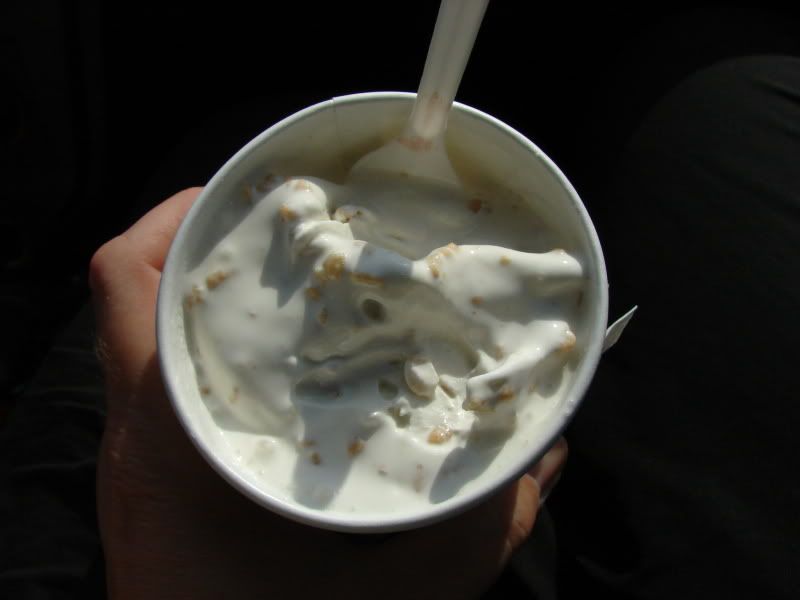 and I got an
"OMGosh....I'm In Heaven" Rice Krispie Treats Flotzie!
:> () Nom, nom, nom!!!
Soft serve vanilla ice cream+marshmallow fluff+Rice Krispie Treats Cereal=
OMGoodness!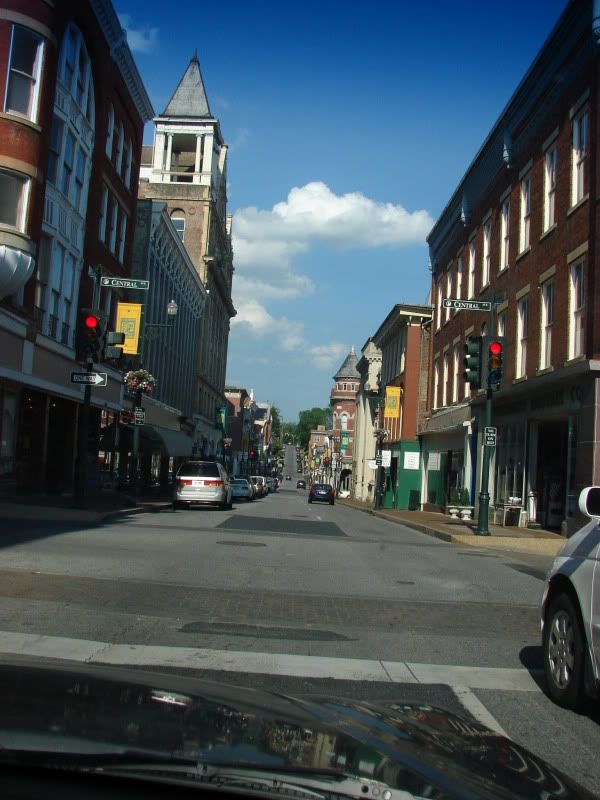 After about and hour 1/2 of driving, we wound up in the little town of
Staunton, VA.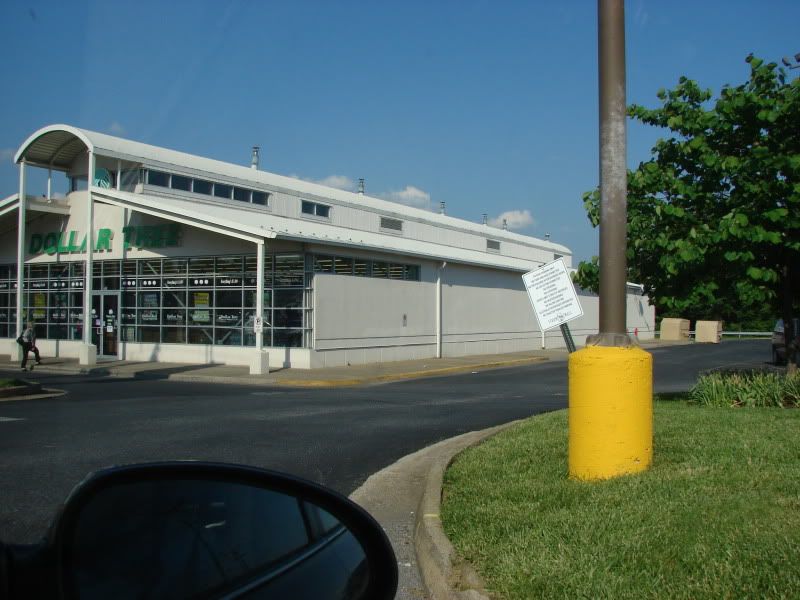 So, we kep on driving. I was thrilled when we found a Dollar Tree. Not just ANY Dollar Tree, but one of the biggest I have ever seen. I was so excited that we were going to stop there until I realized that he didn't turn around to go back.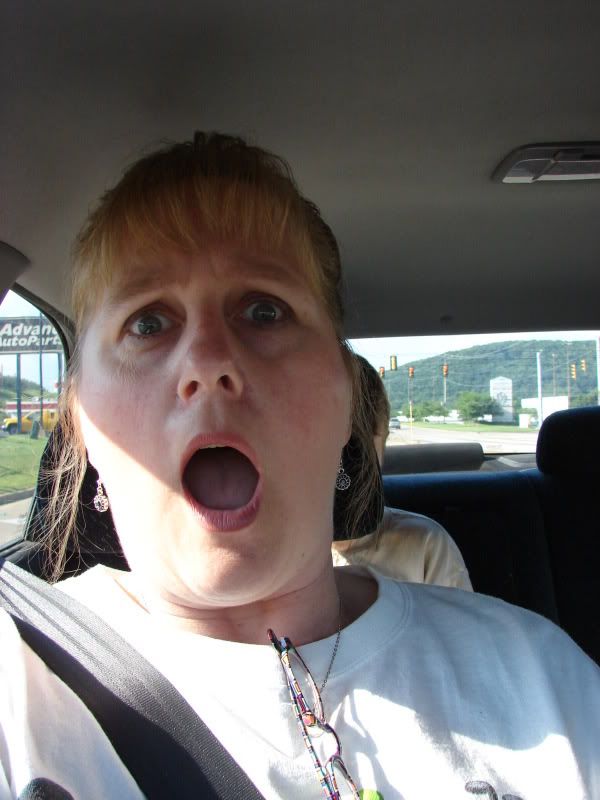 OMGosh......ARE YOU SERIOUS???
Well, as you can see from the sign behind Skippy,
WE WENT TO THE DOLLAR TREE!!! WOO HOO!
And if you watch this video, you will see what Skippy just HAD to buy! LOL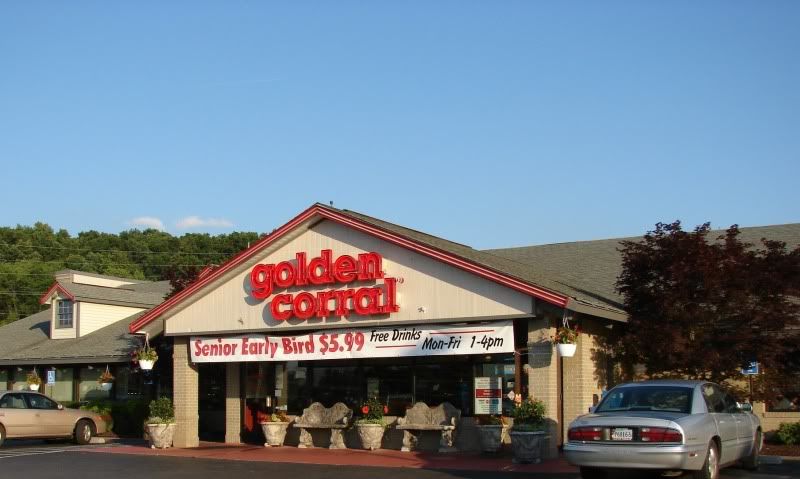 On the way home dad took us out to dinner at Golden Corral. The entire day was such a special, much needed treat for all of us.
Thank you, Skippy.....YOU'RE THE BEST!