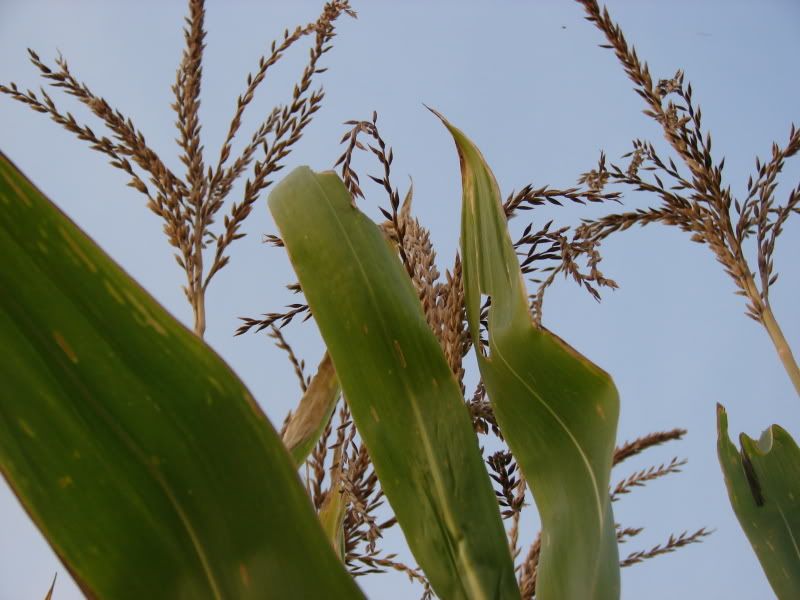 Goose brought home this recipe from MIL's and said I just HAD to try it..........so we did. Goose used a 13 x 9 inch pan but then realized after she baked it, that she should have used a smaller pan so it would have been a bit more moist. I really liked it though the way it came out, however she didn't. The following morning, Kiddo and I cut it into squares and fried up some up with butter in my cast iron skillet. YUMMY!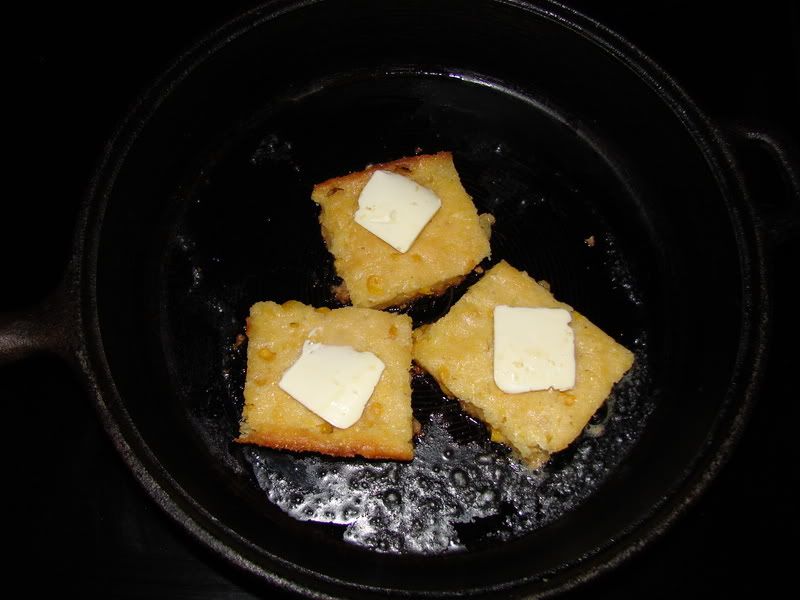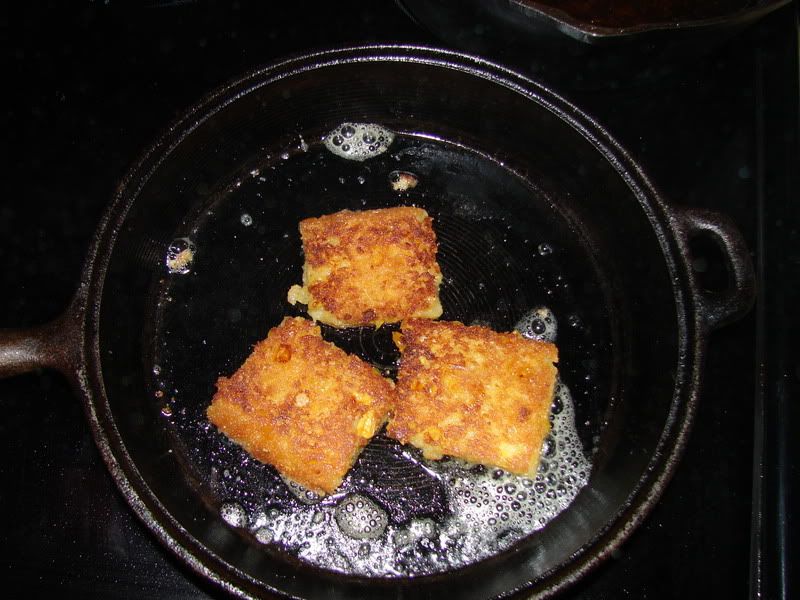 YUMMMY!!!!
This is a definite must if you love corn as much as I do!! ENJOY!!!!

Easy & Delicious Corn Pudding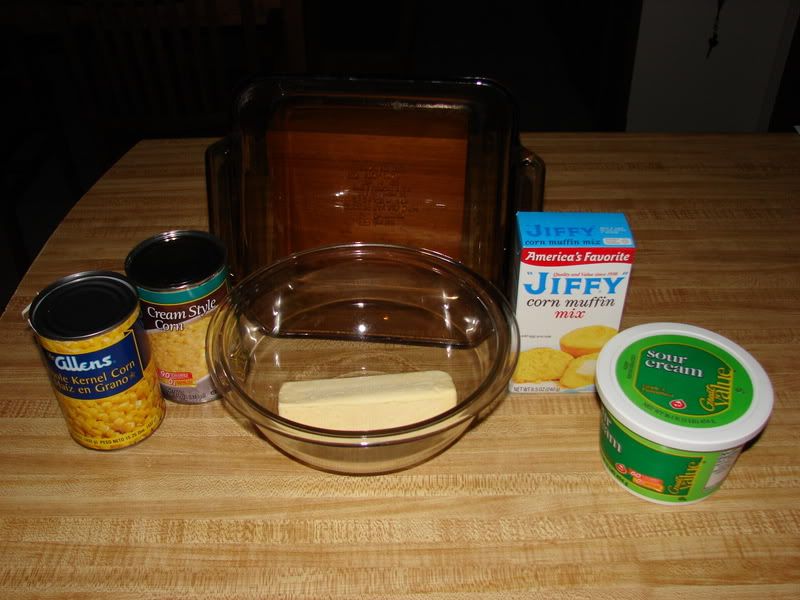 1 can creamed corn
1 can whole kernel corn
1 stick butter (melted)
1 box Jiffy cornbread mix
1 - 8 oz container of sour cream
8 x 8 inch glass pan
Preheat oven to 350 F. Spray an 8 x 8 inch pan with non-stick cooking spray, put aside. In a large mixing bowl, combine all your ingredients. (are you still with me? lol) Pour into prepared pan.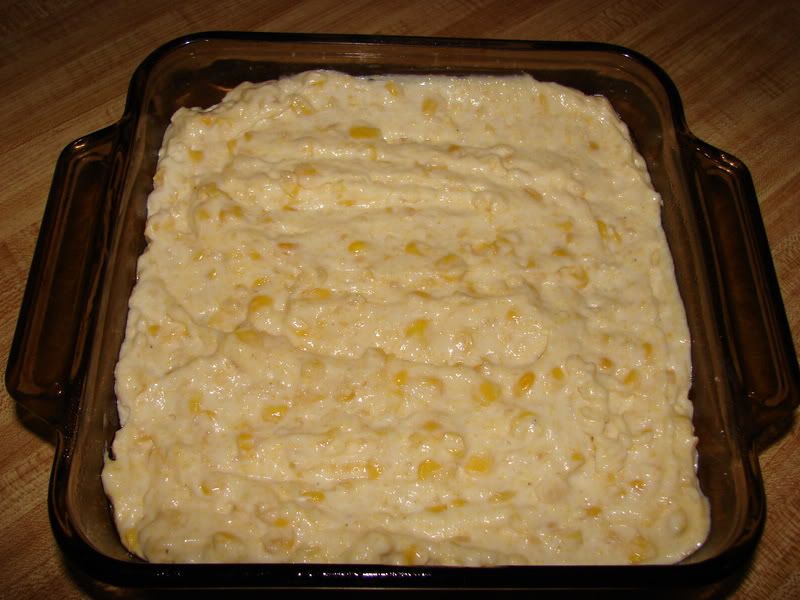 Bake for approximately 1 hour. The top will be a nice golden brown.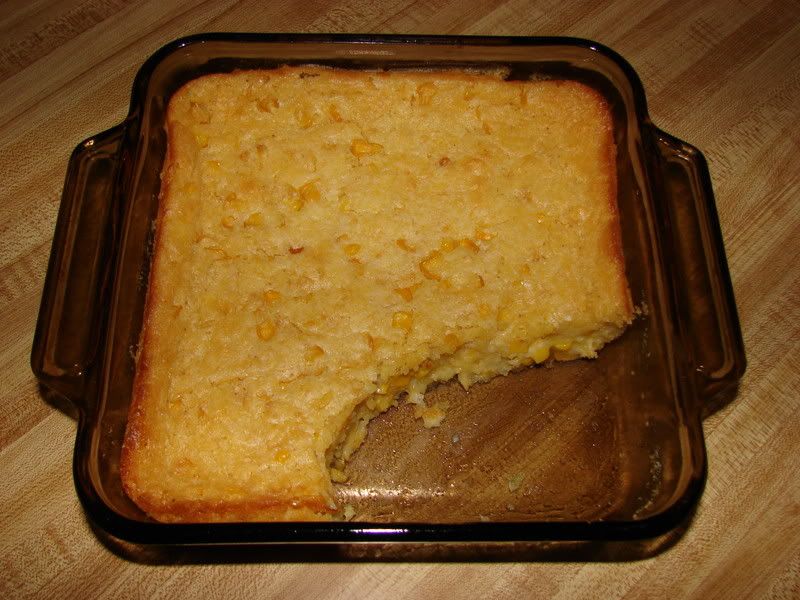 Now isn't that one of the easiest recipes you have ever seen?

We I couldn't wait for it to cool! lol

Mmmmmmmmm.....It's soooo good!

Blessings~

Laura