Come for a walk with me down Memory Lane!
And if you have a "Memory Lane" post, head on over to

Scottsville

to join in on the fun!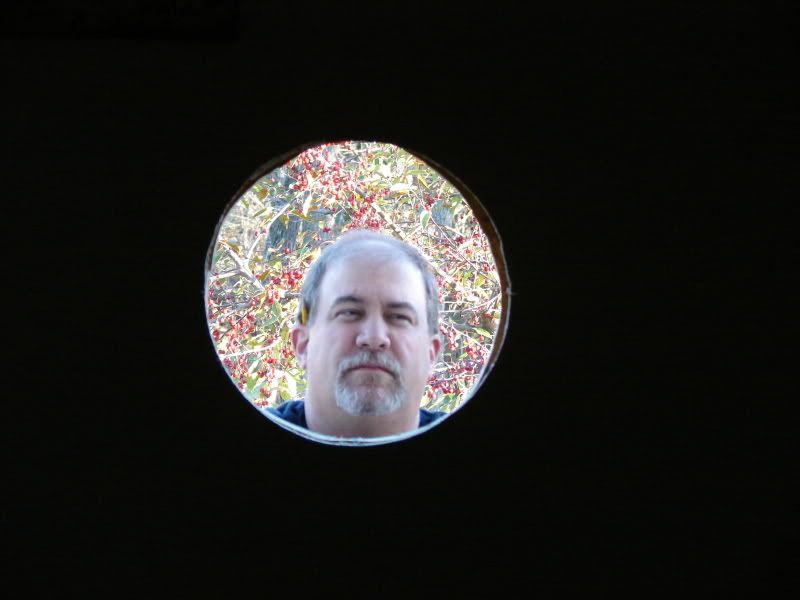 Last year Skippy installed a wood burning stove in our family room. He had to cut through the wall to insert a pipe. I was taking a picture of the leaves through the hole when up-popped Skippy.

"Come back and take another one" he said, "But wait until I count to three, then snap the picture. Ok, 1....2....3!"

I pushed the button and this is what I got.............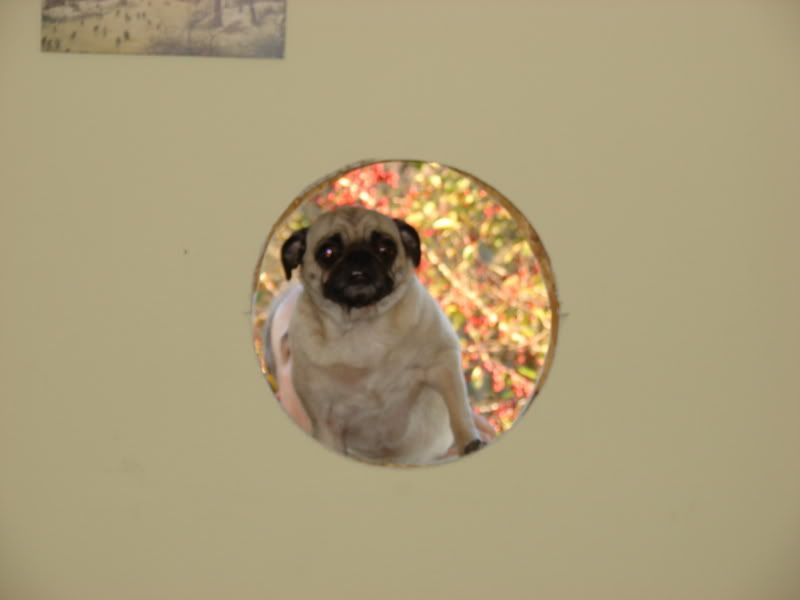 My grand fur-baby, BAILEY BOOS! ROFLOL! She is soooo precious and what a HOOT!
I am so glad that Goose went to her friend's house the other day to go swimming because I got to watch the Boos for a few hours! WAHOO!
I just love being a grandma! :>)
Blessings~
Laura