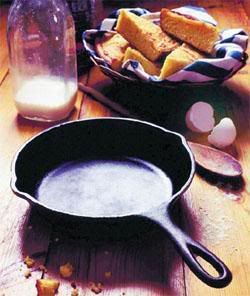 Kiddo and I made these nice biscuits this morning and we really liked them. They are super easy to make and their baking time is only about 10 minutes. However, I think the next time I make them, I will add just a bit more salt and make them a little thicker.
To make this recipe, start with one tablespoon of shortening in your Cast Iron Skillet. Place your skillet in the oven and turn on to 500 degrees. By the time you get the rest put together, you'll be ready to use it.
1 1/4 cup flour
1/4 teaspoon baking powder
pinch of salt
2 Tablespoons of shortening
1/2 cup Buttermilk
Mix flour, baking soda, and salt. Add the shortening and cut in. Work it with your pastry cutter or a fork until very small clumps are left. Add the Buttermilk. Mix slightly.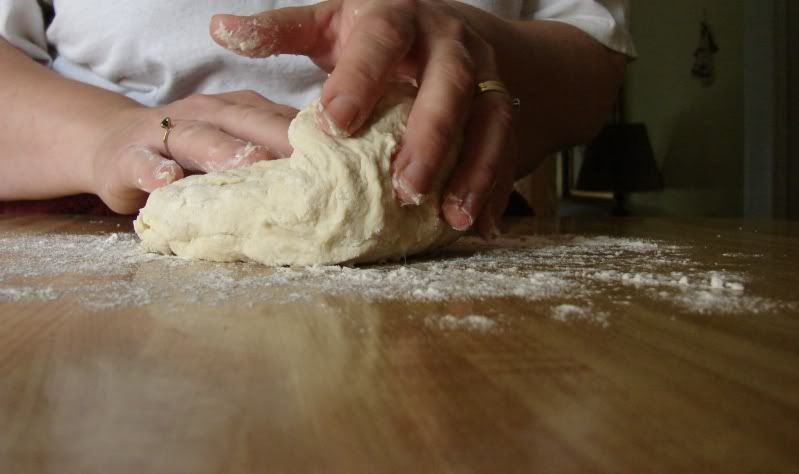 Knead a bit but not much. The more you knead, the flatter they will become.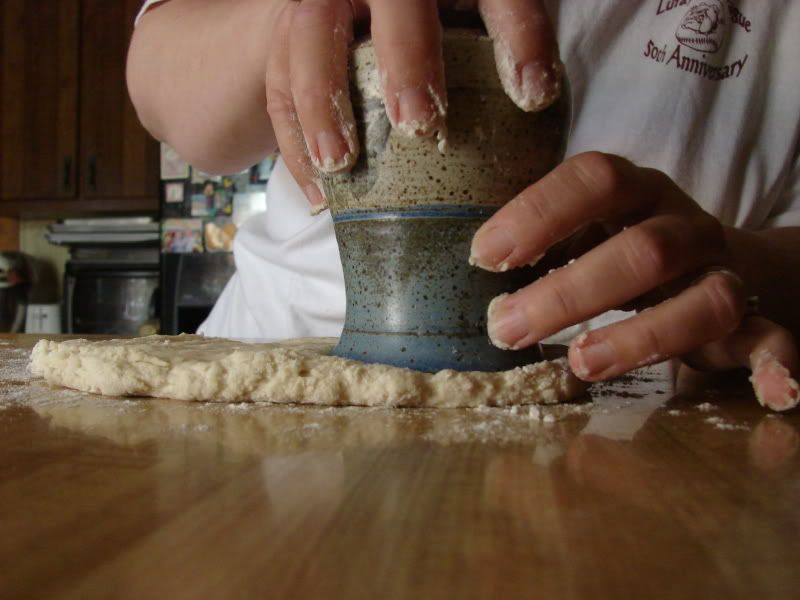 Flatten out to 1/2" thick. Cut out bisquits with cutter. I don't have a cutter so I whenever I make bisuits, I just use a mug instead.

Your pan should now be hot enough. Be very careful and use a hot pad to pull the pan out of the oven.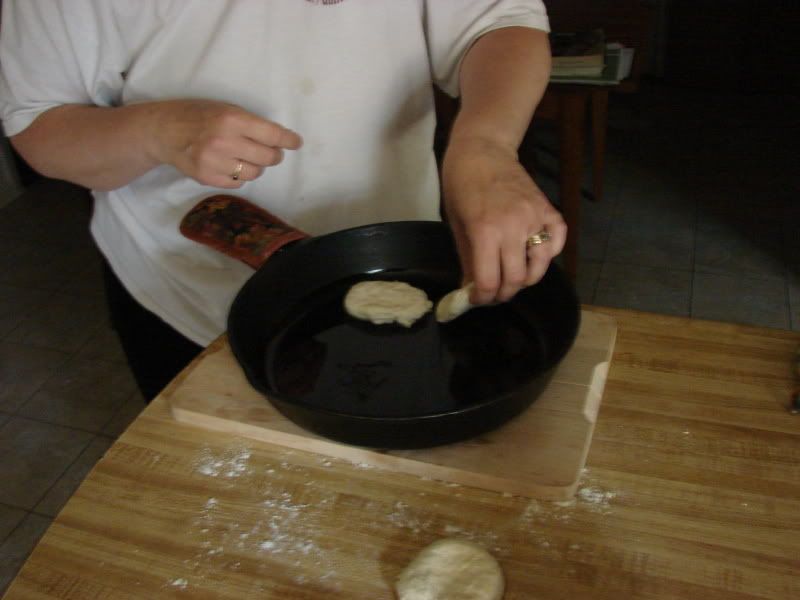 Place the bisquits in the shortening.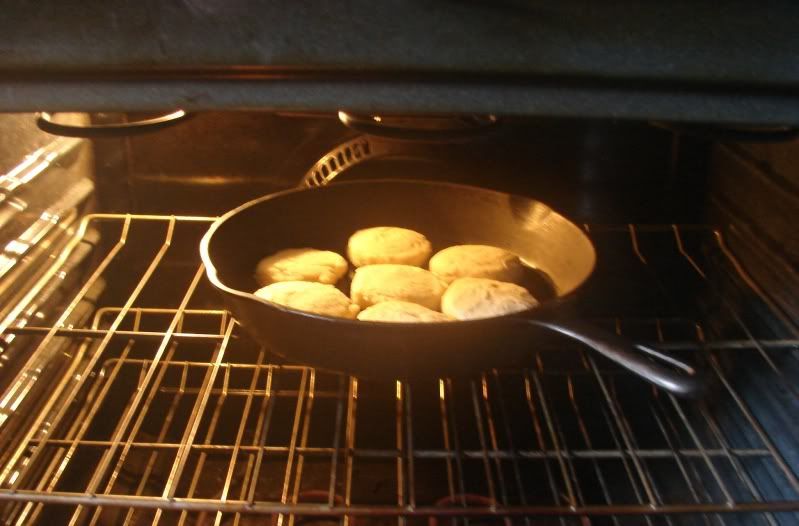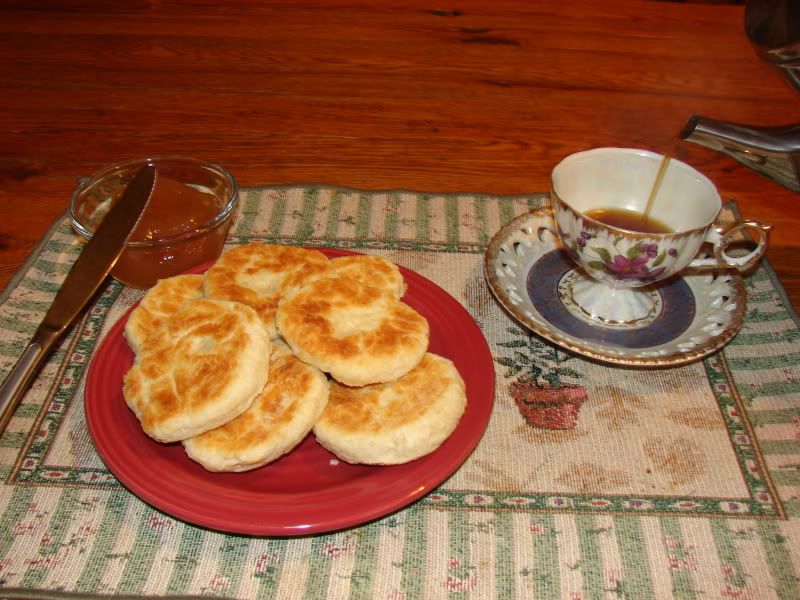 They'll be ready in about 10 minutes. ENJOY!!

Blessings~
Laura